الوصف
iCloud Activation Lock is one of the most common issues for the iPad and iPhone devices, as it keeps your device like a piece of metal no features, no calls, no apps, no games available its really like a human without Soul.
Our new service will help you just bypass the iCloud Activation screen and sim Lock screen, to let your device work with all its features, this tool will work depending on the Checkra1n Jailbreak that is required to complete your iCloud bypass activation lock.
We have created a step by step guide below to help our users to use that tool so if you have any issue just contact us directly Supprt@imeicheck.co, the steps below don't need any technical experience just follow the guide .
After the iCloud bypass successfully calculated your device will work as normal you can install Apps create new Apple ID, make calls, use facetime and SMS, the service is a Lifetime bypass if the jailbreak is still supporting your iOS.
iCloud Bypass Features:
It will also bypass Your iCloud activation screen like the above screen.
The service will bypass your SIM Lock on the Locked iPhone.
Its only a bypass service so if you restore / reset your iPhone device it will be relocked again, So you will need to use the software again but for free as your IMEI will be on the database.
Only Mac OS needed.
Your bypass will be Untethered which means that your device can be rebooted and keep bypass running.
iOS 12 to iOS 13.4.1 supported.
This tool will do the jailbreak process itself so, no need to jailbreak your device before submitting the Order.
All iPhone features like iMessage, Facetime, your Apple ID, calls incoming /outcoming, SMS, apps will work as normal.
ملحوظه:: if your device is blacklisted by your carrier take care it will not work on the blacklisted country, the service will not bypass the وحالة القائمة السوداء
iPhone Supported Devices
iPhone X ⚡⚡
iPhone 8, 8 Plus, 7, 7 Plus ⚡⚡
iPhone 6s, 6s Plus, 6, 6 Plus, 5s
iPad Supported Devices
iPad Mini 2, Mini 3, Mini 4
iPad Air
iPad Pro 2017
iPad 6G, 7G
Required Tools
Mac Os operating system.
Your iOS device should Support Checkra1n Jailbreaking Tool (Don't worry the bypass tool will do it by itself )
IF YOUR DEVICE RESTORED BY MISTAKE? NO WORRY YOU CAN BYPASS FOR FREE ITS A LIFETIME BYPASS SERVICE
How To Bypass Your iPhone / iPad
Submit your IMEI within the bypass service .
Wait until you receive the unlocked mail.
Download iRemove tool software.
Connect Your device using the lightning cable.
Run Your iRemove tool software and follow the bypass instructions if you don't know how? check our step by step below .
Step by step instructions on how to bypass iCloud
Press on "Start Bypass" button.
أختر "Run Checkra1n Jailbreak" button.
"Options" then mark on "Allow Untethered iOS" and press "back" button.
Press "Start" then "المحاولة مرة اخرى" then "التالى "NEXT""
Now you have to put your device on to the DFU mode just follow the instructions displayed on the app.
Please don't do anything with the mobile and be patient and let your device do the process.
(After that Your device will start the jailbreaking process followed with the restart then the "Hello" Screen, so choose your language and your البلد then choose set up manually until you get the Activation Lock Screen)
Then press "Start" on your iRemove tool on your mac.
Your iPhone will start restarting then you will get the bypass success message
Just complete your iPhone setup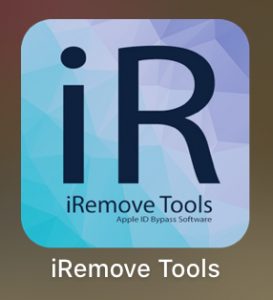 ملحوظه:: This Method needs Mac device to complete your bypass instruction.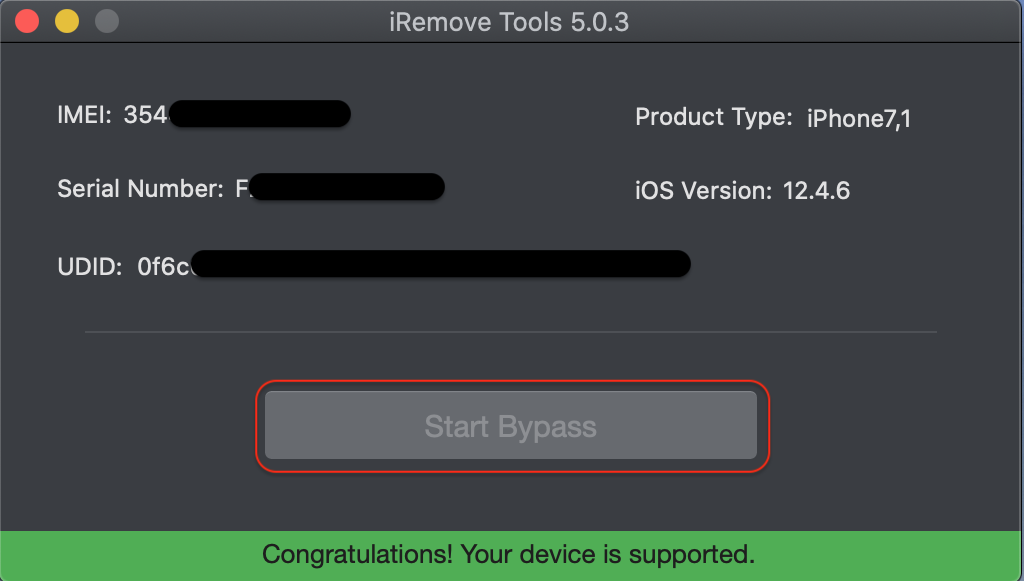 You can now add a new Apple ID with a new Password, try to download any app from the app store try to make calls, try to send messages using the FaceTime feature, Your iCloud bypass is a lifetime if the iOS is still supported from the jailbreaking tool.
Frequency Asked Questions:
How to fix "iRemove Tools.pkg" can't be opened because it is from an unidentified developer
افتح System Preferences –> Security & Privacy 
Press on "عام "General"" button –> "Open Anyway"