الوصف
Unlock Japan Softbank iPhone?, If you buy an iPhone from Japan it will be locked on the Carrier that you purchase the device from (Softbank, Docomo or KDDI), so you will not be able to switch between Sim cards, or travel over seas and save data roaming budget, so your only way is to unlock your device what ever your situation with the carrier, if you still have unpaid bills or if you purchased your device within 100 days or less. and we are here to help you.
Does My iPhone Supported to your Unlock?
Our Service supports all iPhone Models, Running any iOS version
iPhone 13 / 13 Pro / 13 Pro Max / 13 Mini
iPhone 12 / 12 Pro / 12 Pro Max / 12 Mini
iPhone SE (2nd generation)
iPhone 11 / 11 Pro / 11 Pro Max
iPhone X / XS / XR / XS Max
iPhone 8 / 8 Plus
iPhone 7 / 7 Plus
iPhone 6S / 6S Plus
iPhone 6 / 6 Plus
iPhone SE (1st generation)
iPhone 5 / 5S /5C
iPhone 4
iPhone 3GS
iPhone 3G
Note: You can easily confim that your IMEI is locked on Softbank Japan before submitting the Order using our new service
Is It Possible To Unlock Softbank iPhone?
No more Complicated steps, no wires needed, no more waiting for months to get your device unlocked, no more calls with the support team with no certain answer, no documents needed, no softwares, no jailbreaking tools.
Our service will unlock your device with just your الايمى, just submit your الايمى complete your payment steps, check the delivery time of the service wait until you get the unlocked message and its done 🙌 🤩.
Is your Softbank Unlock Permanent?
Our Unlock is 100% permanent no re-lock after it gets unlocked, you can restore, update, erase with no fear of being relocked lifetime guarantee.
Our Softbank unlock will only unlock your device from carrier lock, so you will be able to make calls and switch between diffrent SIM carriers, but it will not unlock your iCloud Activation lock.
You can easily differentiate between the two services as the Activation lock will ask you about the Apple ID and Password while the carrier lock will not allow you to make calls or send SMS until you unlock your device.
Will i get my refund if the Unlock failed?
Our unlock is 100% guaranteed, so if we failed for any reason to unlock your device we will full refund your payment, no need to ask about your money if we failed to unlock your device as we will refund it directly with the failed reason message.
Will Softbank iPhones work in the US After Unlock?
Once your device unlocked you will be able to use it over the seas with no fear to be re-lock its life time unlock 100% guaranteed, so you can switch between Sim carriers easily.
Real Unlock Japan Softbank iPhones Check Result Samples below:
iPhone 7 Plus 32 GB Was Locked on Softbank and here's below the check result after and before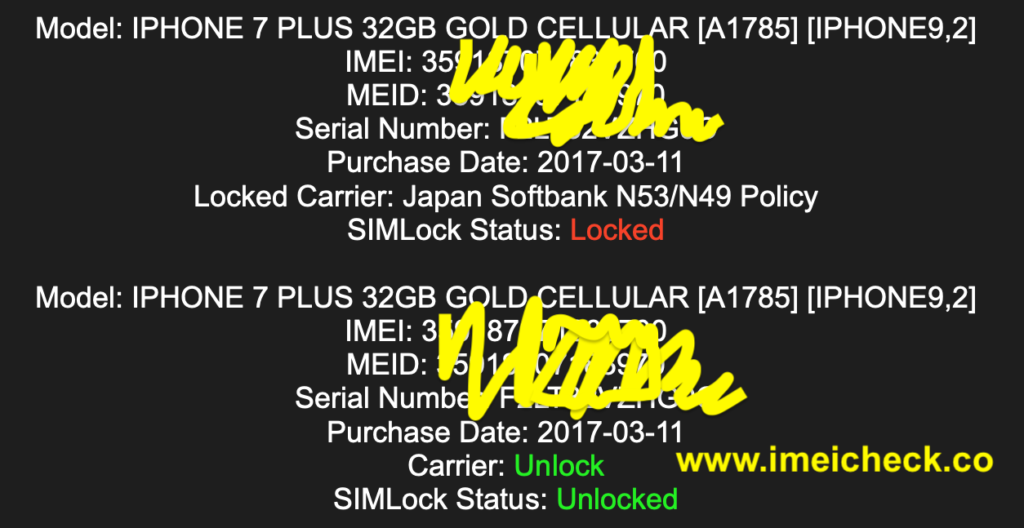 iPhone 7 Plus 128 GB Was Locked on Softbank and here's below the check result after and before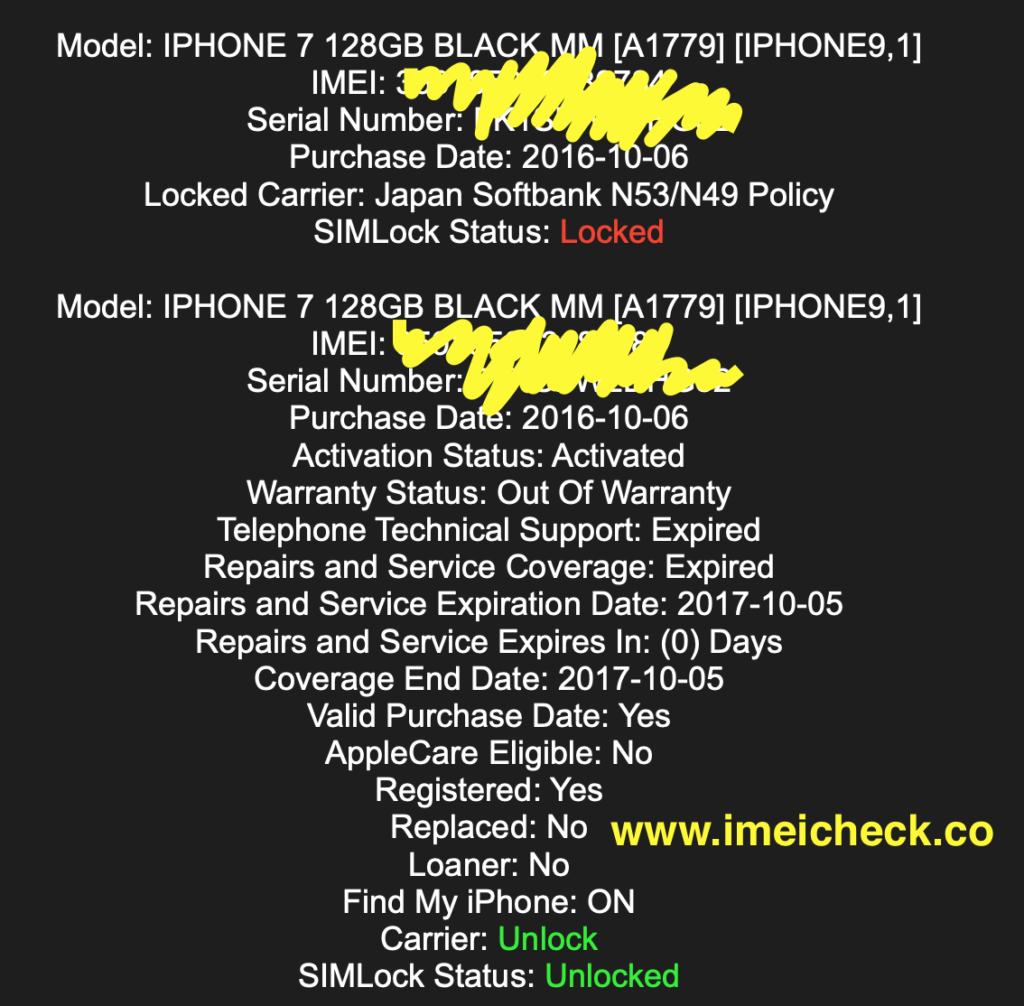 iPhone 11 PRO Max 64 GB Gold Was Locked on Softbank and here's below the check result after and before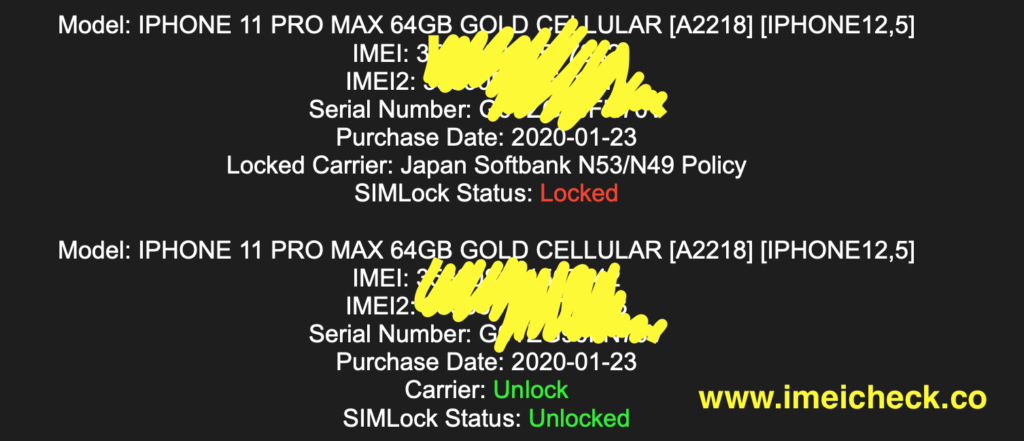 iPhone XS 256 GB Gold Was Locked on Softbank and here's below the check result after and before