If you just bought a second hand iPhone or iPad from a seller which confirmed that the device is a brand new and not replaced or refurbished iPhone to make sure we prepared this post to provide you with some important notes confirming this situation.
How To Check Your iPhone / iPad Model?
In order to determine the original status of your iPhone / iPad device we will check the Model using the following steps:
Open your "Settings" ⚙️App,
Go to "General",
Tap on "About",
Go to the "Model Number" which will look like that "

MGA92KH/A

".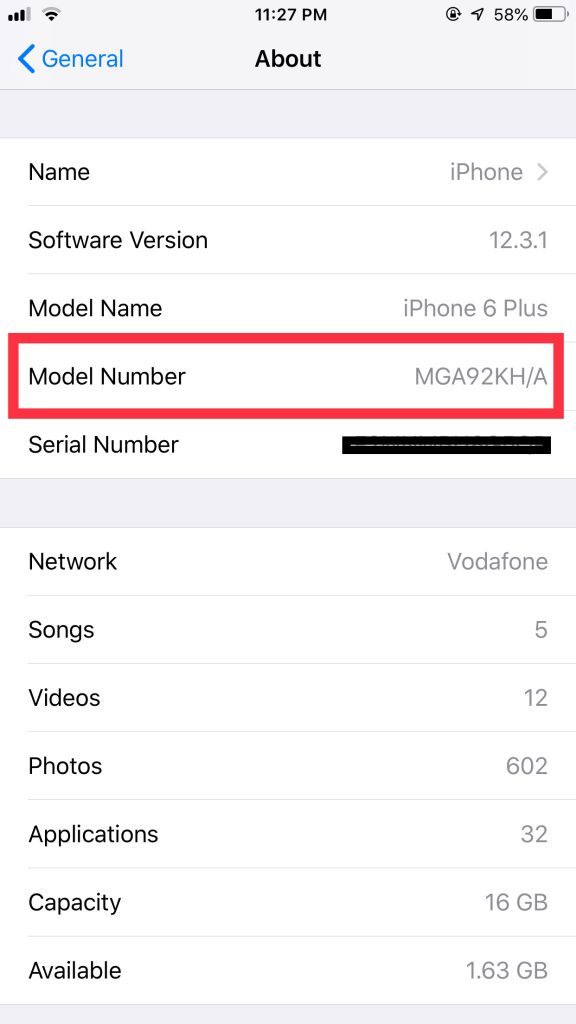 Note: if your result is something like this "A1524" just tap on it to get this result  👉"MGA92KH/A"
How do I know if my iPhone is New, Refurbished, Replacement or Personalized?
By checking the first character you can easily confirm the above situations.
M – This means that the device is a Brand new device, and was purchased new.
F – Refurbished means that the iPhone/ iPad was having some broken parts which been replaced with better parts.
N – Replacement device, means that the original device was replaced by the other one due to a service request.
P – Personalized device with engraving, means that the iPhone/iPad was customized with an engraving on purchase.
3A – this means that your iPhone/ iPad is was a Demo Unit from a Store.
This notes support your decision, as you can get a cheaper device compared to the original one if its refurbished iPhone, once you know that the owner paid a lower price 💰 for it, the notes will help you stay away from the engraved device if you don't like it, or get it if you make a good deal, it also keeps you avoid the demo unit if you don't like it, you can also get more details about your device as the warranty statue, Official Locked 🔒Carrier, Replaced or not, telephone 📱technical support status (Expiration date, when will be Expired ), also you will be able to know the the purchased 🧾 date for the device, and if it has an iCloud activated on it or not all of these details by just the IMEI number through the IMEI Check info service.
Don't hesitate to Contact US if you have any questions or you need more information.