Description
Swapping between mobile carriers might be helpful, to save paying too much in data roaming, or using the device in a different country, while a locked device keeps you from using another carrier,
US Verizon iPhone unlock means you will be able to switch between carriers, or travel internationally and use the device in any country with a different wireless carrier.

Compatible devices
iPhone 14/ iPhone 14 Plus/ iPhone 14 Pro / iPhone 14 Pro Max
iPhone 13 / 13 Mini / 13 Pro /13 Pro Max
iPhone 12 / 12 Pro / 12 Pro Max / 12 Mini
iPhone SE (2nd generation)
iPhone 11 / 11 Pro / 11 Pro Max
iPhone X / XS / XR / XS Max
iPhone 8 / 8 Plus
iPhone 7 / 7 Plus
iPhone 6 / 6 Plus/ 6S / 6S Plus
iPhone SE (1st generation)
iPhone 4 /5 /5S /5C
iPhone 4
iPhone 3GS
Compatible iOS
Our Service Supports all iOS versions to the latest one.
How Verizon iPhone Unlock Works:
Get your iPhone IMEI number just by calling *#06#

,

by checking the device box, Or from the Sim tray

Submit Your IMEI on the above bar ☝ then Choose your Model
Confirm your payment and Complete your Order, Once done, you will get an email with your Order details
Within Hours to 24 Hours, you will get Congratulation mail that your iPhone gets unlocked 👌
How do I know if my US Verizon iPhone is Locked?
If you try to switch between Carriers you will get a message "SIM NOT VALID" which means that the device is locked, but if you don't have the device you need to use IMEI Check Service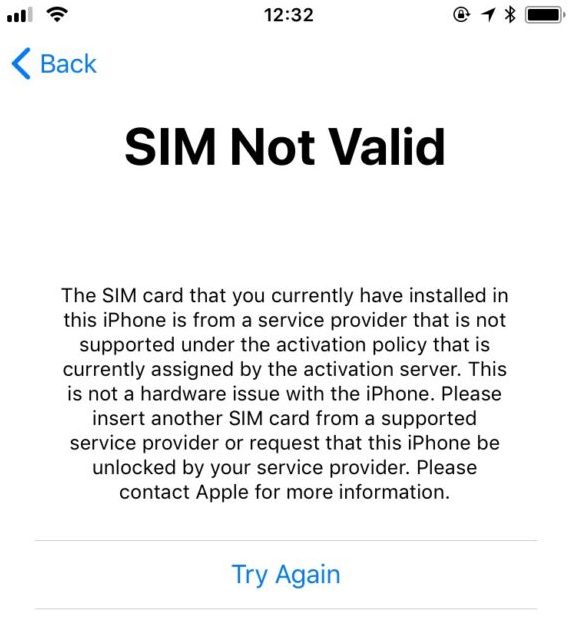 Do your unlocking services remove the iCloud Activation Lock?
iCloud Activation lock is completely different from the Carrier lock, if you are having a message asking for Apple ID "Email and password" so this is an activation lock, but if you tried to switch between carriers then you get "SIM NOT VALID" message so this means that your device is locked to a carrier.
Our unlock Service will not unlock the Activation lock it will only unlock your carrier lock to be able to use on other carriers and switch between them
Can a blacklisted IMEI be unlocked?
Our service supports 90% of the USA Verizon situations, and we have unlocked many Blacklisted IMEI cases so you can easily try our service as we have no risk of unlocking or Refund if we failed for any reason.
How long will it take to get my device unlocked?
Most of our unlocked USA Verizon iPhone devices are unlocked within hours to – 24 hours, if any delay our support will contact you directly, you can easily track your order or just contact us on our Support@imeicheck.co.
Will I get my refund if the Unlock failed?
No need to contact us to ask about your refund, we will directly refund your payment if we failed to unlock your device with no deduction of 100% money-back this is guaranteed.
How do you unlock US Verizon iPhone for straight talk?
To Switch between carriers, all You need first is to make sure that the IMEI is Locked on the selected carrier "US Verizon" using
IMEI Check Service
just from
here
Get Your IMEI number by calling 

*#06# 

Submit Your IMEI in the above IMEI section.
Complete your Payment details till the checkout.
You will get a confirmation e-mail with your Order details that your Order has been received.
Within the time frame, we will send a Complete mail, that your Order has been unlocked.
Congratulation 🤩 🥳, You can now connect your device with your pc using the lightning cable, and confirm the unlock.
Then Switch your carrier and use your Straight talk or any other Carrier.
Is unlocking iPhone safe?
It's totally safe No cables, no technical skills required, no apps, no info needs, no complicated steps, just send the IMEI number to wait for the Unlocked mail then it's done  🙌.
Why Should I use Verizon iPhone unlock?
Your iPhone is locked as you get it on contract for either 12 months or 24 months, if you want to unlock so you need to pay either the 12 months or the 24 months all of which can cost you a high budget, while our service will unlock your device with low bucks.
After unlocking, you will be able to switch between Carriers, which will save lots of data roaming charges.
Unlocked Phones Price increased by 30% more than the locked devices.
You can easily use the device over the world with no restrictions.
While the processing status is running with no restrictions you can easily use your device as normal.
Our Unlock is permanent within hours, no re-lock 100% money back if failed for any reason, it will be delivered and totally unlocked remotely, with no warranty effect.