Description
iCloud Removal service is the highest-demanded iPhone Unlocking Service, as many iPhone users forgot their iCloud Password. Similarly, they might forget to Disable the Find My iPhone App!
What is Activation Lock?
It is a new feature introduced by Apple, to keep your device (iPhone, iPad, iPod, Apple Watch ⌚️) safe from being lost or stolen, as it prevents any third party from accessing your device through Find My iPhone App, to keep your information safe if it's only enabled. Please note that if you selling your device without signing out of your iCloud first, it will stay protected by the Activation Lock, and no one will be able to use it until you access it with your Apple ID and Password that you used when you previously set when you created your Apple ID.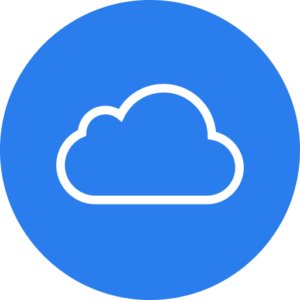 How will the iCloud unlock help you?
iCloud Removal service helps you to Delete Apple ID / Unlock iCloud Activation Lock online if you forgot your password.
How can I avoid purchasing an

Activation Locked iPhone?
You can use Find My iPhone Service to check if your device has an iCloud Activation lock or not.
What can I do if I am stuck with an iCloud-Locked Device? 
If you are stuck with the Activation lock, make sure that your device has a CLEAN iCloud Status using our iCloud Check service if it's CLEAN, don't worry we can Remove Your iCloud from your device using this iCloud Removal service.
iCloud Removal Supported Devices?
iPhone 15 / iPhone 15 Plus / iPhone 15 Pro / iPhone 15 Pro Max  ⚡️⚡️⚡️ (Now Available )
iPhone 14 / iPhone 14 Plus / iPhone 14 Pro / iPhone 14 Pro Max ⚡️⚡️
iPhone 13 / 13 Mini / 13 Pro / 13 Pro Max
iPhone 12 / 12 Mini / 12 Pro / 12 Pro Max
iPhone 11 / 11 Pro / 11 Pro Max
iPhone XS Max / XS / XR / X
iPhone8 / 8 Plus / 7 / 7 Plus
iPhone 6S / 6S Plus / 6 / 6 Plus, SE / 5S.
iPad Pro 10.5 / iPad Pro 11 inch
iPad Pro 12.9 (3rd) / iPad Pro 12.9 (2nd) / iPad Air 10.3 (3rd) / iPad other models.
iWatch S1/S2/S3/S4.
Our iCloud unlock service will remove the Activation Lock from your Apple device remotely, we support all models listed above ☝️ after the unlock you will be able to apply a new Apple ID with no restrictions, no software, and no jailbreak. Your device will work completely normal, all you need is to get your IMEI Number with a CLEAN iCloud Status.