Description
Unlock AT&T iPhone, and use it on another wireless network, it sounds Complicated to some people but in fact with our service the life is easier, within this service i will help you unlock your locked US AT&T iPhone.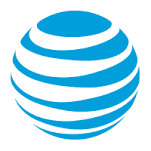 Does my iPhone / iOS Supported to your unlock?
Our Service supports all iPhone Models, Running any iOS version locked to US AT&T.
iPhone 13 / 13 Pro / 13 Pro Max / 13 Mini
iPhone 12 / 12 Pro / 12 Pro Max / 12 Mini
iPhone SE (2nd generation)
iPhone 11 / 11 Pro / 11 Pro Max
iPhone X / XS / XR / XS Max
iPhone 8 / 8 Plus
iPhone 7 / 7 Plus
iPhone 6S / 6S Plus
iPhone 6 / 6 Plus
iPhone SE (1st generation)
iPhone 5 / 5S /5C
iPhone 4
iPhone 3GS
iPhone 3G
Unlocking AT&T iPhones – Frequently Asked Questions
Unlock AT&T iPhone Unpaid Bill?
To start unlocking your iPhone Locked on At&t you need to know your At&t Status, but if you don't know don't worry you can easily start your unlocking with the clean service which will unlock your iPhone if its clean and reject it if not clean with the reason why your device gets rejected, with 100% money back after cutting the fees.
Once you get the reject reason start the correct At&t unlocking status, after choosing the correct model.
Unlock AT&T iPhone Under Contract?
Our At&t Unlock iPhone service can unlock your device what ever its status ✔ Past Due ✔ Financial + Clean ✔ In Contract ✔ Recently Upgraded ✔ Unpaid.
Only the lost/ stolen/ blacklisted is the not supported status till now.
AT&T Device Unlock Status?
if you don't know your AT&T Status you can use the clean service it will unlock your device if clean and Reject it if not with the att status and the reason why your device gets rejected.
How To Unlock At&t iPhone Yourself?
Our Steps are simple all you need to do is to get your 15 digit IMEI number you can easily Dial *#06# or check here for more diffrent ways.
Then add your 15 digit IMEI number on the above bar.
Complete your details until the checkout.
Once done you will get a confirmation mail that your order placed successfully.
All you need to do now is to wait according to the time frame, until you get the unlocked mail and its done 🤩🥳.
How much will is cost to Unlock a AT&T Phone?
The price is various depend the status of the device and its model our prices starts from a very affordable cost, you can chose your iPhone model and then your ATT status and check your unlock price 💰💰💰.
Unlock AT&T iPhone Benefits?
No need to use an international plan when you travel from place to place over seas, no need to use any jailbreaking software or complicated tools or apps.
You can save data roaming fees when you switch with other SIM carrier, our support team will be helpful and ready for any question, no risk for the iPhone warranty its completely safe.
100% money back if we failed for any reason, so our service have no risk unlock your device or refund, our unlock is permanent no relocking cases.
Will I Get My iCloud Unlocked After The Att Carrier Unlock?
You have to know that the iCloud Unlock is completely diffrent that the Carrier Unlock, so if your device is locked on iCloud and Att carrier you need to make sure first that Your iCloud Case can be unlocked or not.
As if we unlocked your device from att carrier your device will still useless until you unlock your iCloud which needs Apple Id and password to gets unlocked or a third party service.
So our Att carrier unlock service will only unlock your device to be able to work on another wireless network, if you need iCloud Unlock just use our iCloud Unlock service.